Feb. 22, 2019
Puyang Zhongshi was founded in 1996, which is the restructured enterprise of Central Plains oilfield branch company of SINOPEC . Oil machinery is our main products, the leading products include pumping unit, subsurface sucker rod pump, wellhead (Christmas Tree), pressure vessels, drilling solid control series products and cementing accessories.
PYZS group also manufactures casing accessories more than 20 years with API standard,you also can ask quote from us freely !
Stop Collar is used to keep centralizer in its place on the casing string. PYZS offers a range of stop collars to suit all centralizer options. All stop collars are tested in accordance with API 10D.We have three types, slip on set screw stop collar, hinged spiral nail stop collar, hinged bolted stop collar.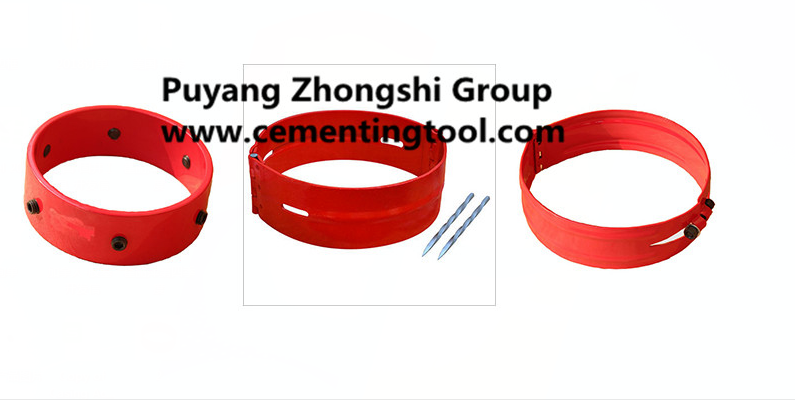 Casing Centralizer is a device used to place the casing at the center of the hole so as to improve the efficiency of the cementing. It is an important device because if the Casing Centralizer touches the formation at any part of the hole, then cement slurry does not pass through the area of the contact resulting in a poor cementing job . There are various types of Casing Centralizers used in the industry, but these are the three primary types of centralizers: bow spring centralizer, rigid centralizer, semi-rigid centralizer, PYZS group produce API standard casing centralizer, also can make as per clients' request !

In oil drilling and borehole mining, a Casing Shoe Or Guide Shoe is a bull-nose shaped equipment which is attached to the bottom of the casing string, it is important tool in the oilfield cementing operation.